Confidentially Drive Business Success With Clean & Unique Data
We combine our proven technology and procedures to deliver exceptional result-oriented products to add value to our client's businesses. DQSense's Data Quality products are built from vast experience to help enterprises maintain accurate and consistent data, and resulting in achieving higher data quality across their enterprise data assets. We also offer regulatory compliance solutions that help our clients relax from fines imposed by data regulatory authorities.
SENSITIVE DATA DISCOVERY (SDD)
Our SDD software enables an analyst to identify where sensitive data lives across their relational and flat file data assets. We will also work with your resources to expand the list of sensitive data and continue the analysis until the result set is comprehensive. This innovative software help analyst to determine what kind of sensitive data is being captured, how it is being used and also details of the events related to information exchange or sold to other organizations. With this turnkey solution, we help our client business become compliance to the CCPA law, the California Consumer Privacy Act.
Read More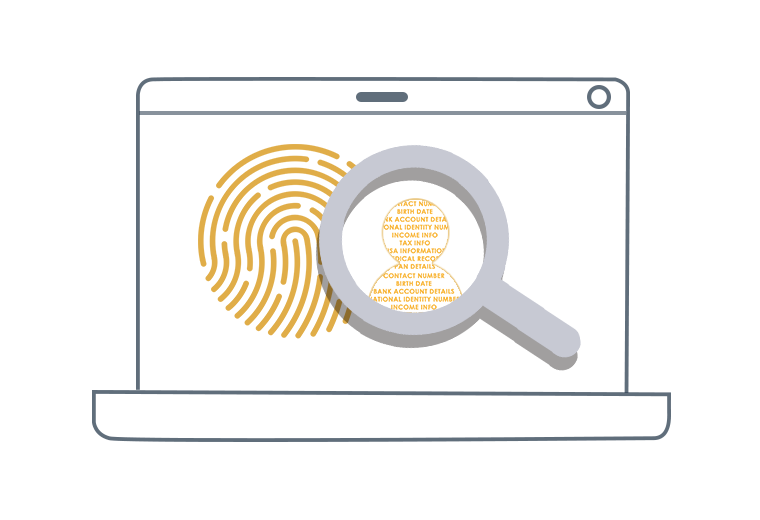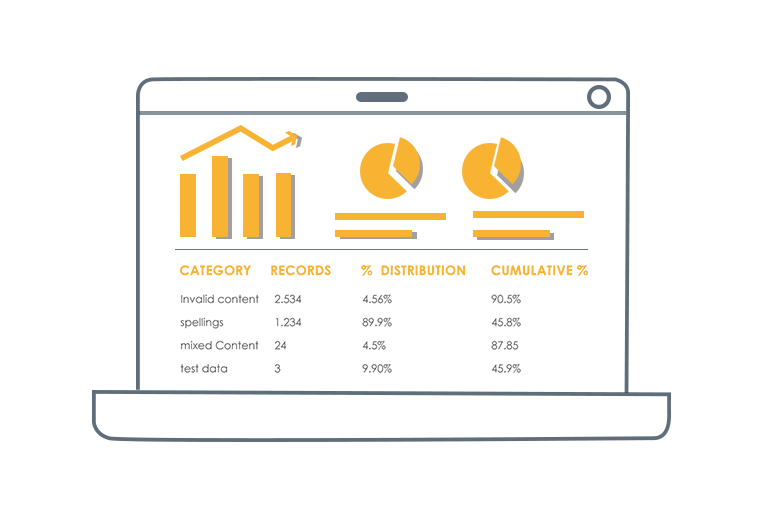 DATA QUALITY ASSESSMENT MANAGER (DQAM)
The DQAM defines each and every step in the assessment process and identifies and categorize anomalies in your values. This innovative software application is designed with the below capabilities:
Validation of data sets, reference data, and master data using Integrity engine
Automatic identification of basic data risks using an inference engine
Rule requirement definitions
Guides data community to review the assessment and rule requirement process
Generating data quality assessment scores and reports
Read More
DATA QUALITY RULES MANAGER (DQRM)
The DQRM creates data remediation and transformation rules and is viable using the rule specifications identified during the data assessment process. DQRM creates the remediation and transformation rules as SQL code. The analyst then tests and validates the code using an interface to ensure that the code works accurately. Upon successful testing functions, scripts are generated for use in ETL (Extract, Transform, & Load programs) or given to the database administrator for implementation. The rules manager ensures that the data is remediated in the source system or transmitted properly for use in target systems.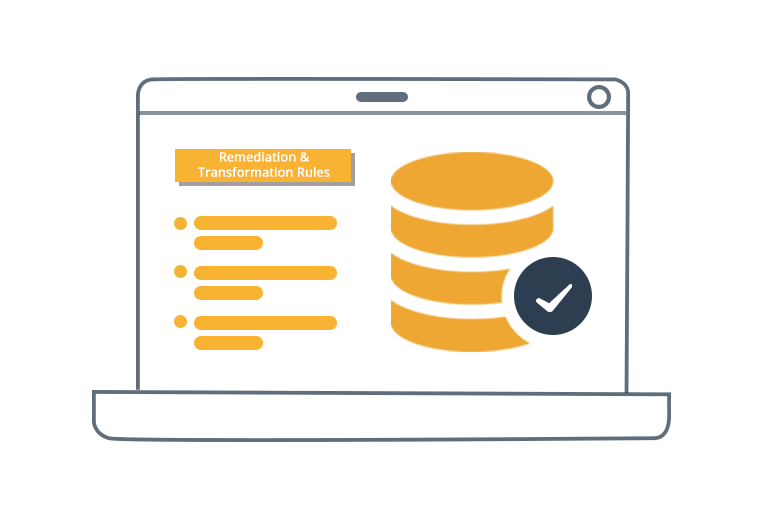 The intelligent-driven business decisions will come up from QUALITY DATA. Deploy our Data Quality and compliance solutions and keep your database clean and safe.
Request A Demo
Know how our products keep your database clean and secure!